WINERY WASTE WATER PLANT CONTROL CUBICLE FOR A SQUARE D MCC USING MODICON

---
This page shows a few images of the MCC cubicles, function block programming, Telemecanique HMI and wiring which went into the project
Last Update Sunday, October 29, 2006
---
THE NEXT FEW IMAGES ARE OF SQUARE D MOTOR CONTROL CUBICLES FOR A WASTE WATER SYSTEM FOR A WINERY IN MADERA COUNTY, CALIFORNIA".
FIRST WILL BE PHOTOGRAPHS OF THE CUBICLES, THEN SAMPLE MAGELLIS HMI SCREENS, THEN SAMPLE FUNCTION BLOCK PROGRAMMING IN "CONCEPT"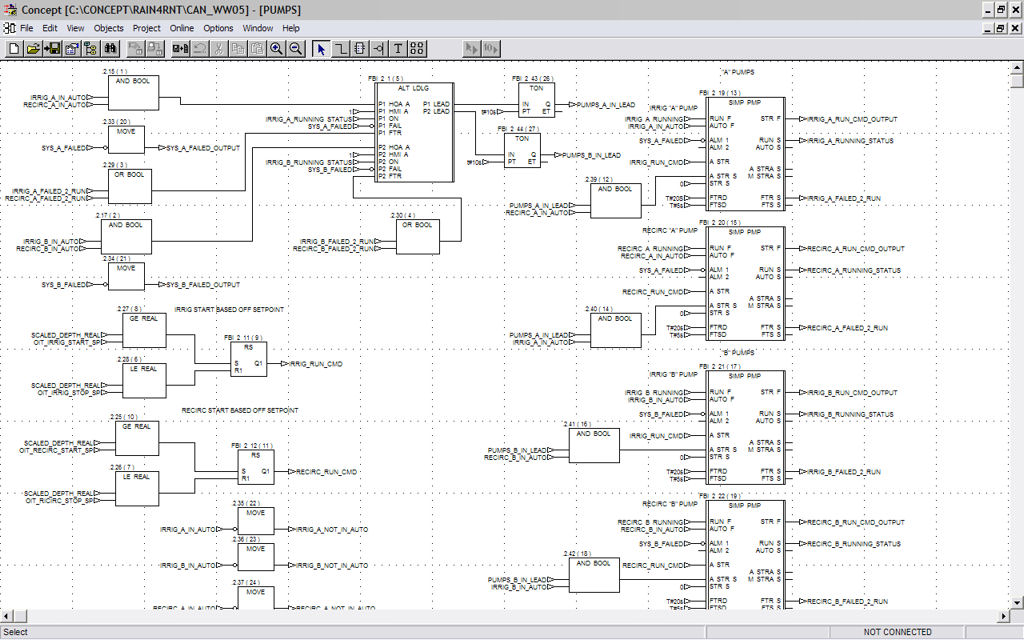 THIS NEXT SCREEN SHOT IS OF ONE OF THE TELEMECANIQUE HMI SCREENS WHICH CONTROLS THE PIT WATER LEVEL IN THE WINERY WASTE WATER SYSTEM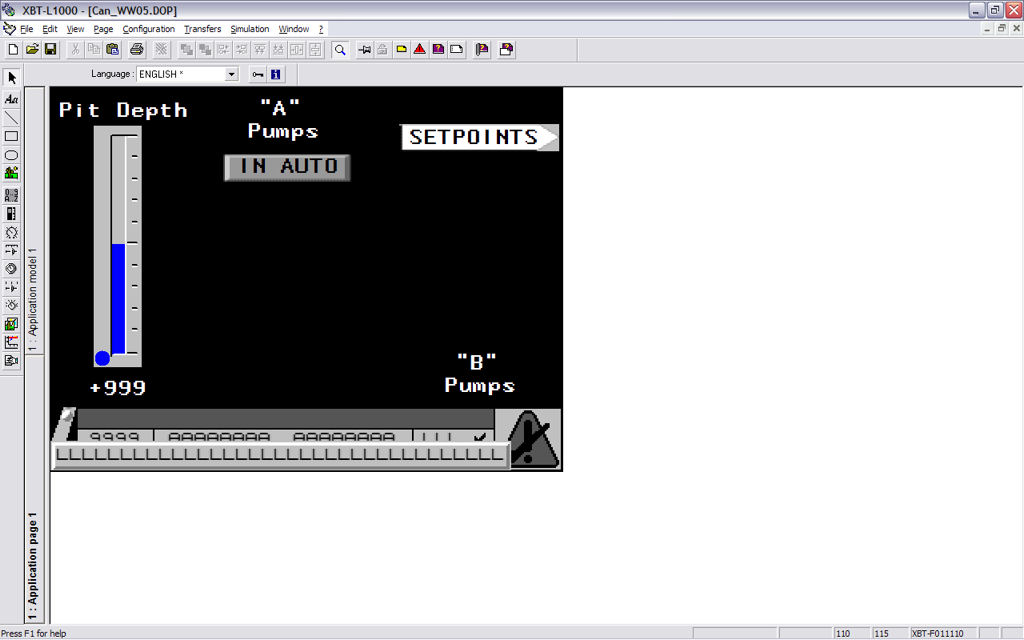 CONTACT C.S.T. SERVICES FOR HELP ON YOUR NEXT AUTOMATION PROJECT! RETURN TO THE FRONT PAGE FOR OUR CONTACT INFORMATION.
RETURN TO C.S.T. SERVICES MAIN PAGE

All rights reserved by Byron K. Sanders and C.S.T. SERVICES